Organize your knowledge much faster by selecting and editing multiple snippets at once.
You can easily manage your snippets by selecting the snippets that you would like to edit and use the options from the tool bar.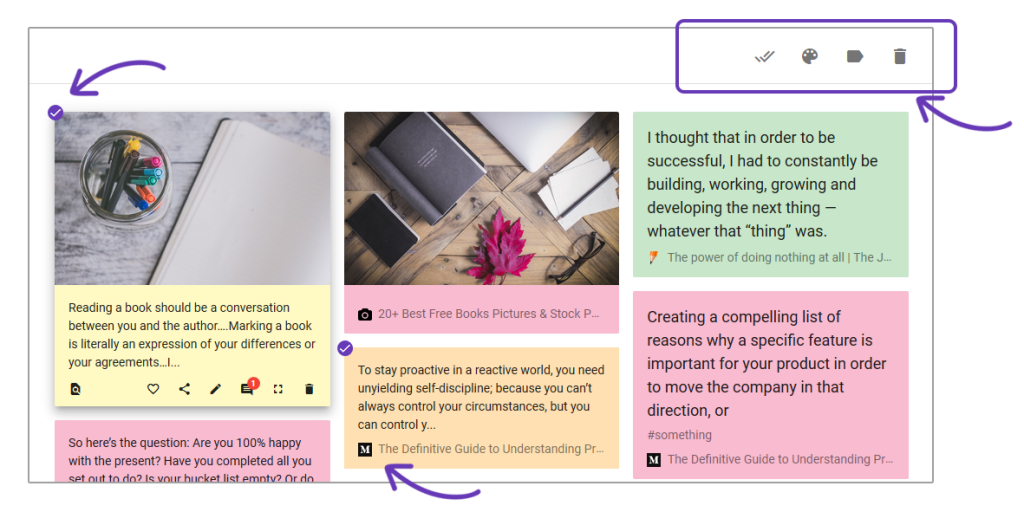 You can select with click all the snippets on your dashboard. Change color, add tags or delete multiple selected snippets.
Easy with Snippet! Enjoy!
Keep Snippet on mobile to have access to all your snippets wherever you go.

Need More Help?
If you're having trouble with Snippet, please contact us at hi@gosnippet.com